Plaques Archive
Links to awards and sponsors for the CQ WPX Contests in previous years.
Here is an example of a plaque awarded for winning a category in the WPX Contest. (Click on the photo to view larger.)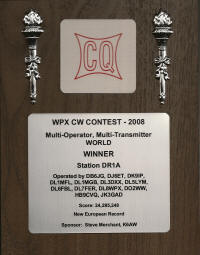 If you are interested in sponsoring a plaque please contact the awards manager, Doug Grant, K1DG, at plaques@cqwpx.com.